ENGAGEMENT & WEDDING RINGS
Your engagement and wedding is probably one of the most significant moments of your life and it deserves the perfect ring to mark the occasion. Whether it is an engagement ring or a wedding band for your partner we are here to help you design and create the perfect piece.
We understand that every client is unique. Our tailored experience allows us to spend time with you, connecting to your story and inspiring us to create something that's special and personal to you, something timeless to be passed on for generations.
We offer a fully bespoke commission service and we will sit down with you to create a ring to suit your personality, style and budget. Fuelled with a passion for creativity, endless imagination and spectacular craftsmanship we have all the right tools to create your dream.
In 5 rewarding and easy steps, together we can create that perfect piece of jewellery:
1. Private Consultation with Humaiyra
At the initial consultation we will talk you through the design process and outline your inspirations, budget and design direction. This can be done over the phone or we can arrange a face to face meeting. We work with clients from around the world so even if you can't meet us face to face that is fine; we are here to tailor this experience to you.
We'd love to see all the ideas you have, so bring some pictures or inspirations with you to the meeting or send them across. The sketches we do from this will be the beginning of your bespoke journey!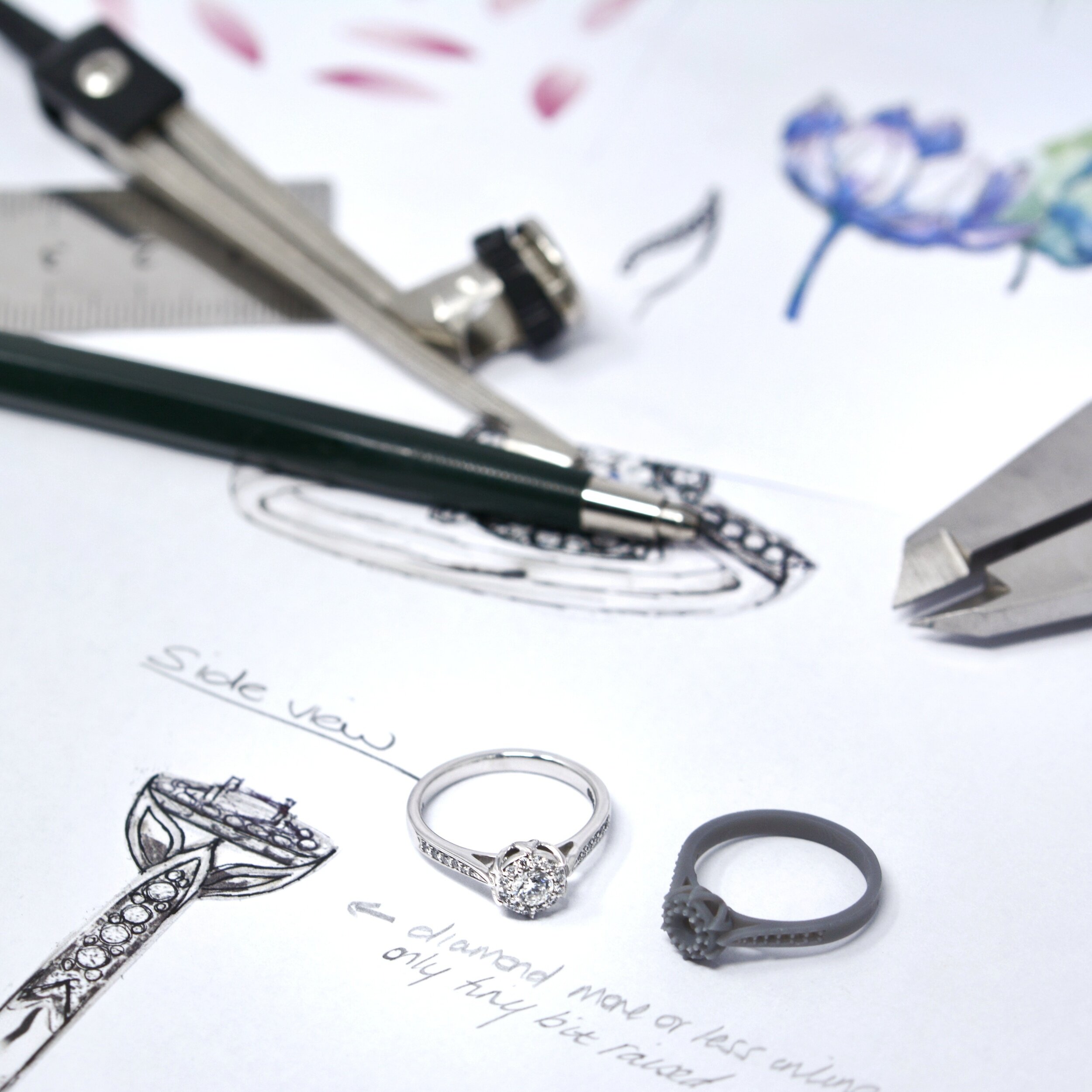 2. The Designing of Your Piece
The design process is all about refining ideas. We will provide you with some initial sketches and work with you on developing these to realise your vision.
Before starting work on your bespoke jewellery we will create a CAD render which will enable you to visualise different metal options and give you a more detailed idea of what the finished commission will look like. We will also print a 3D resin version of the ring to look over with you. Once the final design is confirmed it is time to bring your vision to life.
Alongside the sketches we will source you your perfect gemstone. Whether it's a centre sparkler or a range of your favourite gems, we'll approach our network of prestigious ethical diamond and gemstone dealers to find that specific gemstone for you and your budget. When it comes to selecting a diamond we can advise you on the 4 C's and select the best grading to ensure you get that everlasting sparkle.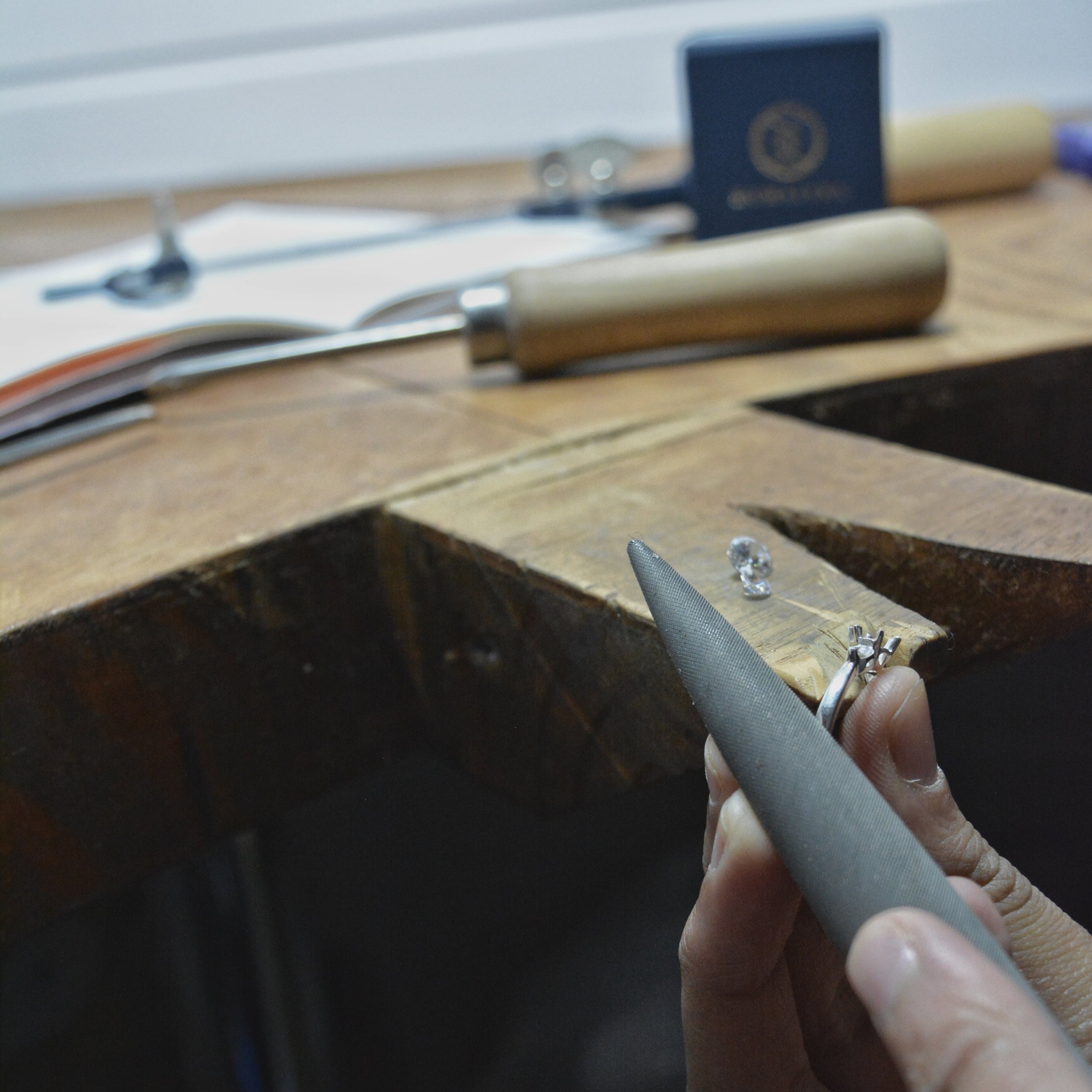 4. Creation of Your Jewel
Once you're happy and approve the design and cost we will begin creating your piece. Humaiyra works closely with highly skilled jewellers who can craft the most intricate fine jewellery with the greatest care and highest quality. Your piece will be created with the use of state of the art technology and excellent craftsmanship to ensure it will last you a lifetime.
The timing depends on complexity of the design and we will confirm this with you before we start.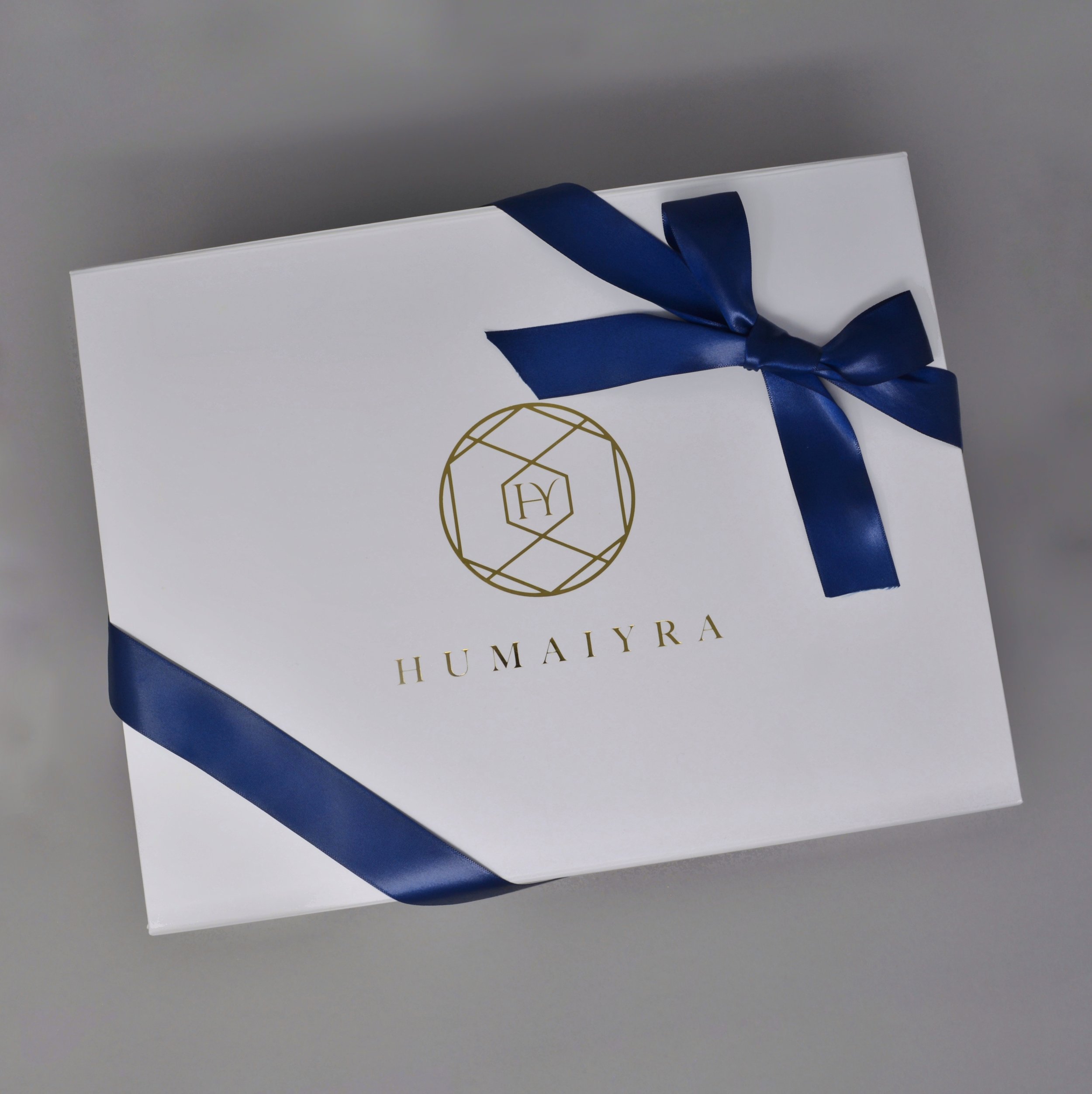 5. The Eagerly Anticipated Arrival
We love sharing our passion for creating jewellery and have loved getting to know you, hearing your story and making something that you'll love for the rest of your life. As our final step we thoroughly check your piece and present you with a Humaiyra certificate of authenticity along with an official UK assay office hallmark. Your finished bespoke piece will be presented in our luxurious gift packaging, ready to be securely delivered to your address or collected in person. This jewel is now yours to enjoy forever!
Request a Consultation
Are you interested in designing with Humaiyra?
There is no charge for the consultation and design. If you would like to talk to us about your idea for a bespoke commission, or if you have any questions regarding the process or costs, please give us a call or click on the link below and fill out the form and we will be in touch with you.